(in the Spanish of the founder: "Compañia de Jesús")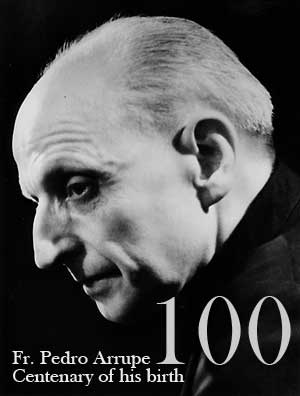 Don Pedro (1907-1991)
The mission of the Society of Jesus today is the service of faith, of which the promotion of justice is an
absolute
requirement.
What kind of man is needed today by the Church, by the world? A man who is a "man-for-others" . . . . The man who lives only for his own interests . . . tends to accumulate in exclusive fashion more and more knowledge, more and more power, more and more wealth; thus denying, inevitably to those weaker than himself their proper share of the God-given means of human development.
Fr.
Pedro Arrupe
, 1975 (Superior General of the Society of Jesus, 1965-1983; considered by some the second founder of the Society of Jesus)
[Bold emphases above added by blogger.]
Comment: The above quotes are, in my view, merely restatements of the Gospel for today and sure guides for living for all of us.